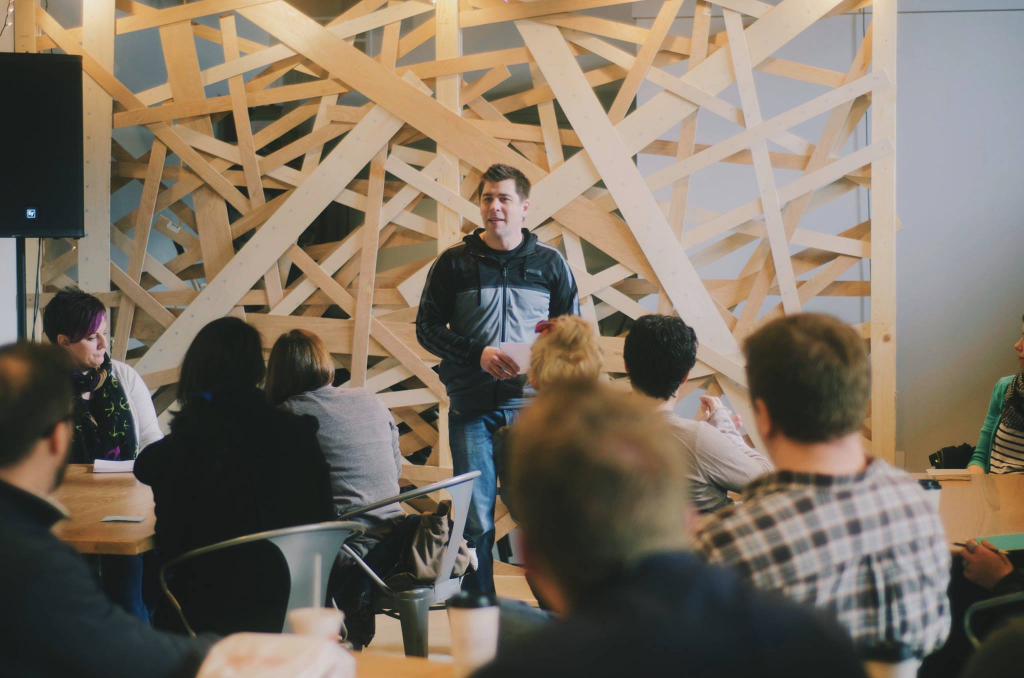 In late October 2014, Matters On Tomorrow was approached by members of Lincoln Berean Church to assist with a project in the heart of downtown Lincoln. The mission of The Pilgrimer is to support local entrepreneurs, artists and non-profit organizations. Centered around a coffee bar, The Pilgrimer aims to unite entrepreneurs with each other to expand their visions into realities. Further, The Pilgrimer offers costless retail store space to entrepreneurs, workspace for  nonprofits and startups, and various events throughout each month to connect the community to these new artists and new age industrialists.
We were very excited to help The Pilgrimer expand. We focused on providing advice on legally forming a nonprofit and led the effort to file their Form 1023 (the 501c3 application). Which was expeditiously approved by the State of Nebraska and Internal Revenue Service.
Update 2016: For longer term new businesses fail far more often then they succeed. In startups most often quoted numbers say 1 out of 10 succeed. We accept this reality and know when we're helping social entrepreneurs, its often not going to work (if it worked every time we're not taking the risks we should). This was the case with The Pilgrimer that closed its doors late last year. We have been in discussions with the legacy team as far as what will happen with the business structure. In additional we know many of the leaders of The Pilgrimer will go on to do great things and take this experience with them.
We are sure there will be more failure to come and it is worth the effort. Development is a hard and long road we are thankful to be on.