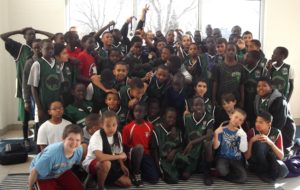 In our sixth and final year with Guidance to Success in our incubator program it is amazing to see what this organization has grown up to become. The GtS community now regularly services over 300 youth, ages 4-18, with a wide mix of diversity three-fourths of which are male and the remaining female. GtS has five different languages with 92% of those kids on free or reduced lunch. To serve these youth it takes one full time director (Angelo Stabler), a part time staff and over 60 regular volunteers. GtS has also been blessed with new partnerships and support from local foundations like the Cooper Foundation, Woods Foundation and KinderPorterScott Foundation.
Starting in 2015 GtS was finally able to open BrighterSide Counseling services that has 3 therapists, 42 clients and, after a long process, Medicaid-patient eligible. GtS has also formed therapeutic activity-based groups that provide support for 65 youth. Providing Counseling is a key factor in the future vision of GtS as we look to provide a home and family to the youth in our program. It is an important answer to how we serve mental health development while continuing our education and athletic programs.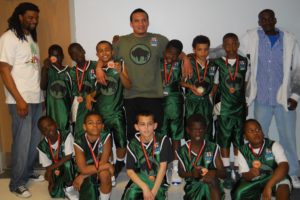 We recognized the potential in GtS when we first met with Angelo. We could see his long term vision, his tenacity and perseverance. Those are qualities that we knew would make him successful if we could provide support in what we were good at. This is how to build communities – coming together, being there for each other and not giving up. It is hard work but the results are incredible, lives are being changed every day and we know the best is yet to come.