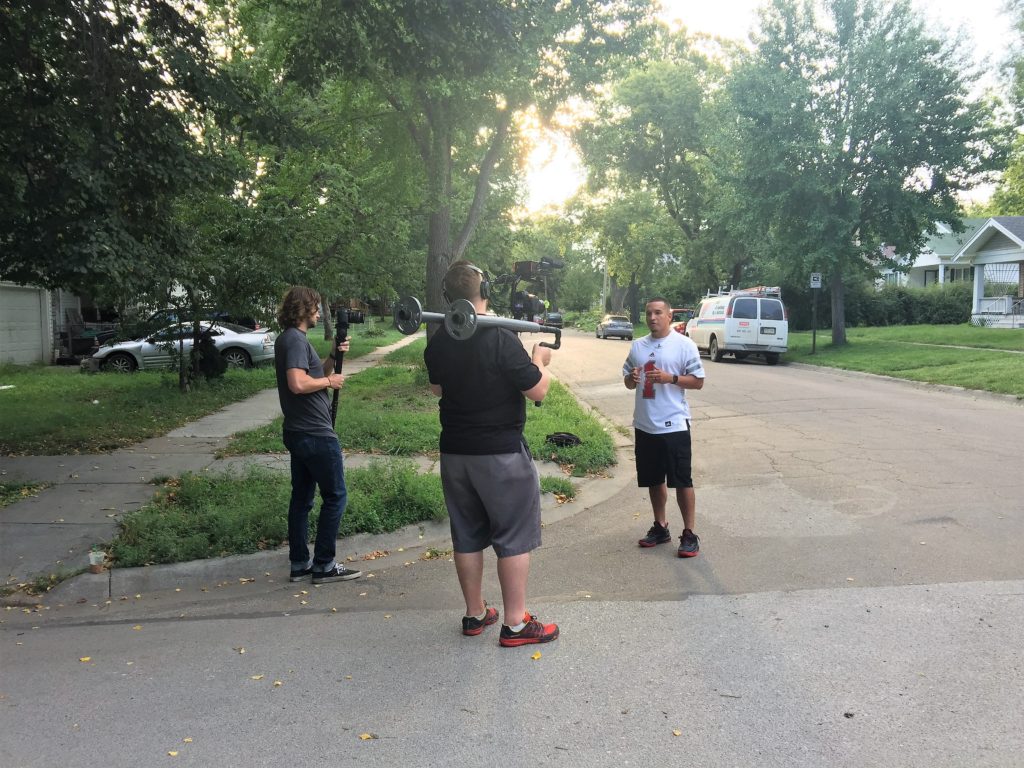 Yesterday morning I was up at daybreak for a video shoot. As I was standing behind the camera crew, listening to Angelo, the Executive Director of Guidance to Success Youth Club (GtS), talk about how far GtS has come and their growth as an organization I began to reflect on what Matters On Tomorrow has been through as we celebrate 8 years as an organization this month.
When I began this company, all I knew was that I wanted to make a difference. As it is with most entrepreneurs, I could hear the calling and I knew I had to do something. However, I lacked the ability to fully articulate what MOT could be to anyone else. Now I have a better voice for it. Nonprofits, 501c3s, have to learn better business practices. They have to understand that a tax designation and good intentions don't make things magically happen –  there is still financial record keeping, HR duties, marketing strategies and customers.
That first year we brought in a total of $690 dollars (all of which was donated by myself and the girl I was dating at the time). This stands in stark contrast to the approximately $1,000,000 our platform will bring in during 2016. Those numbers humble me, they motivate me and I am honored that so many people have wanted to be a part of the stories that we are writing in communities across the world.
We have grown, our processes have improved and you better believe we've learned a hell of a lot – the mission, however, is still the same. Every individual matters and if we work hard to reach those around us, in our own community, a difference can be made today. When we first talked with GtS in November of 2009 at an Applebees they were barley getting by. Angelo was working two jobs, raising a family and he was the keeper of an incredible vision he couldn't let go of. Six years later and we're still working together, still building a tribe to let kids in the Lincoln community know there is a place for them and that a future is possible. GtS has gone from a side hustle to a full time business and we couldn't be more proud of what Angelo's bold vision for a better tomorrow for the children of Lincoln has become.
At the video shoot – I was talking with some of the kids in the GtS program, and asked them 'what does GtS mean to you?' – one of the kids plainly stated it meant if he worked hard in school and in life there was a future for him – he could go into law. That was one of those moments – I know exactly why we do the hard work, the late nights, the early mornings, the extra hours. For this child – for any child used to social services, being lost, abused – he found hope, he found something greater than himself, he discovered Angelo's vision was his vision and he was going to take action to make something of it.
This is Matters On Tomorrow, we are a platform to help grow communities, develop leaders and build nonprofits. Much has been accomplished since that first $690 in the door but there is much still to do and we couldn't be more excited!